Established Florist in Singapore
We take pride in every bouquet of flowers we arrange. We hope that our blooms can put a smile on someone's face today!
Island-wide flower delivery service is provided.
Everlast Preserved Collection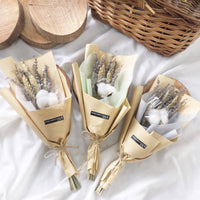 Send Love Today
"Oh, hey there! Need something that's close to the heart, something to set the mood?
Yes, we heard you! We take pride in handling your blooms with care, providing only the best we can offer. Capturing emotions, making them a reality, just for you!
Well, fret not! We make sure our blooms are worth your every penny.
We do flower delivery island-wide."
What people say
"Thanks Esther for the wonderful service. I must say it was a very last minute arrangement over the weekend and I had certain requests cause I wanted something unique for my besties. Esther was very patient with my requests and I was specifically looking for fresh carnation, and she managed to get it. The presentation of the bouquet was exactly what I wanted! Your service is beyond expectation! Roselodge is def my preferred vendor for flowers! ❤️ Thank you!"

Sarah. L
"I don't usually post reviews but this florist deserves one. I am extremely amazed by their level of customer service. I came across their website through Google, price is ok, design looks good so I ordered from them. The flowers are a gift to my friend, to be delivered to her. They kept me updating throughout and even highlighted that I did not sign off on the birthday card. Delivery was prompt, flowers received in perfect condition. I am so happy, so is that birthday girl. Thank you Esther! I am sticking to this florist from now on~"

Rachel O.
"Ordered the money pulling bloombox for a bride-to-be friend. The bloombox is so pretty!
Shoutout to Esther for being extra patient in accommodating some of my last minute changes/requests. I'm so pleased with the great customer service. Definitely won me over to come back as a returning customer.
Highly Recommended!"

Dinah J.